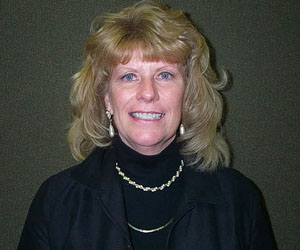 Our latest inductee has accomplished many tasks in their lifetime, from being called a manager, to director of operations, breeder, exhibitor, mentor, and service to NYPEA. This person served two terms as president of NYPEA in 1990 and '91. They are a past youth advisor when we had youth. Was involved in the Promotions and Public Relations for NYPEA and produced the NYPEA booklet for years. They also serve as state and national directors.
When this person was president, Paul Supley was vice president, Maureen Buckland was secretary, and Sheila Wilde was treasurer. Norm and Bea Putnam were youth advisors. Steve Smith and Marleen Cowie ran the futurities. This was back when we had an April "covered dish" meeting and a youth-baked food sale. Deb Carpenter and Larry Carter were the Youth show managers and Deloris Mix was the manager of the Fall Futurity show in Elmira. Ardis Brozyna was the manager at the Fonda show the previous year before we moved it to Elmira. Jaime Andrews was the NYPEA Youth Queen. We still had Pleasure Type classes in our show program and all our shows were Class A. State Fair added a second judge and moved our palomino show to pre-fair. She was the manager at Phoenix Feed and Garden and Director of Operations at Lee's Feed and Needs. I will always think of her as my connection to Blue Seal coolers for the futurities.
Lil Bit Farm has been home to many NYPEA champions including boarders. A few names that come to mind are-
• Little Bit O Quin- NYPEA high pt. Stallion in '87,'88',and '89, later sold to Maureen Buckland
• Powers Dixie- 1991 NYPEA high pt. 3 yo mare
• To Proud To Skip
• My Sneakin Suspicion
• Miss Golden Frost
• Poppers Lad- numerous color awards
• Miss Zippin Lizzy- 2008 hi pt. Aged mare and reserve hi pt amateur sr mare
A stallion by the name of Classy Invester also made his home here. The farm's most recent acquisition this past summer was a past Supreme Champion mare named LR Holly Tara, Tess. Tess was previously owned by Clare and John Terrimeggi and was trained and shown by the late Hoot Lane. If not for this intervention this mare would not be alive today.
In honor of her dedication to, and tireless efforts in promoting NYPEA and the Palomino horse, I introduce to you this year's Hall of Fame recipient, Darlene LaFave. Congratulations Darlene.